GET NOTIFIED IN REAL-TIME ABOUT DROPS AT YOUR FAVORITE DISPENSARIES
To personalize your experience, use My Drops to favorite your preferred dispensaries and receive push notifications about new drops. With All Drops, track every drop we make in Arizona and view a list of recent drops by date. 
STAY IN THE LOOP WITH GENERAL ANNOUNCEMENTS
Receive notifications about new products, special deals, events, and more.
Take advantage of periodic Grow Sciences deals available only to app users.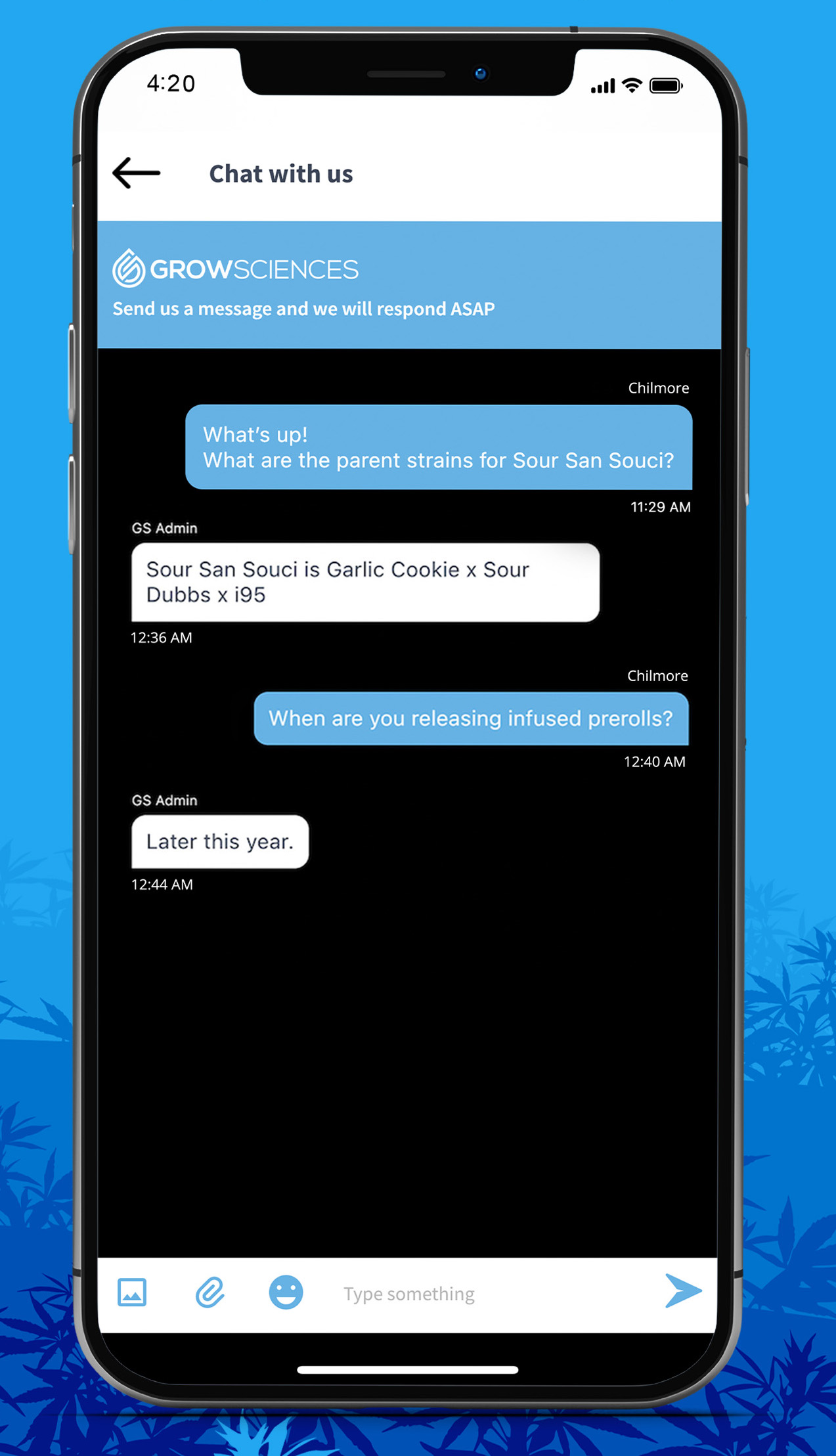 COMMUNICATE WITH US DIRECTLY
Reach our dedicated Grow Sciences customer service team quickly and easily. We're here to help, answer questions, or even just say hello! Whatever you need, you can reach us directly and be sure to receive a prompt response.